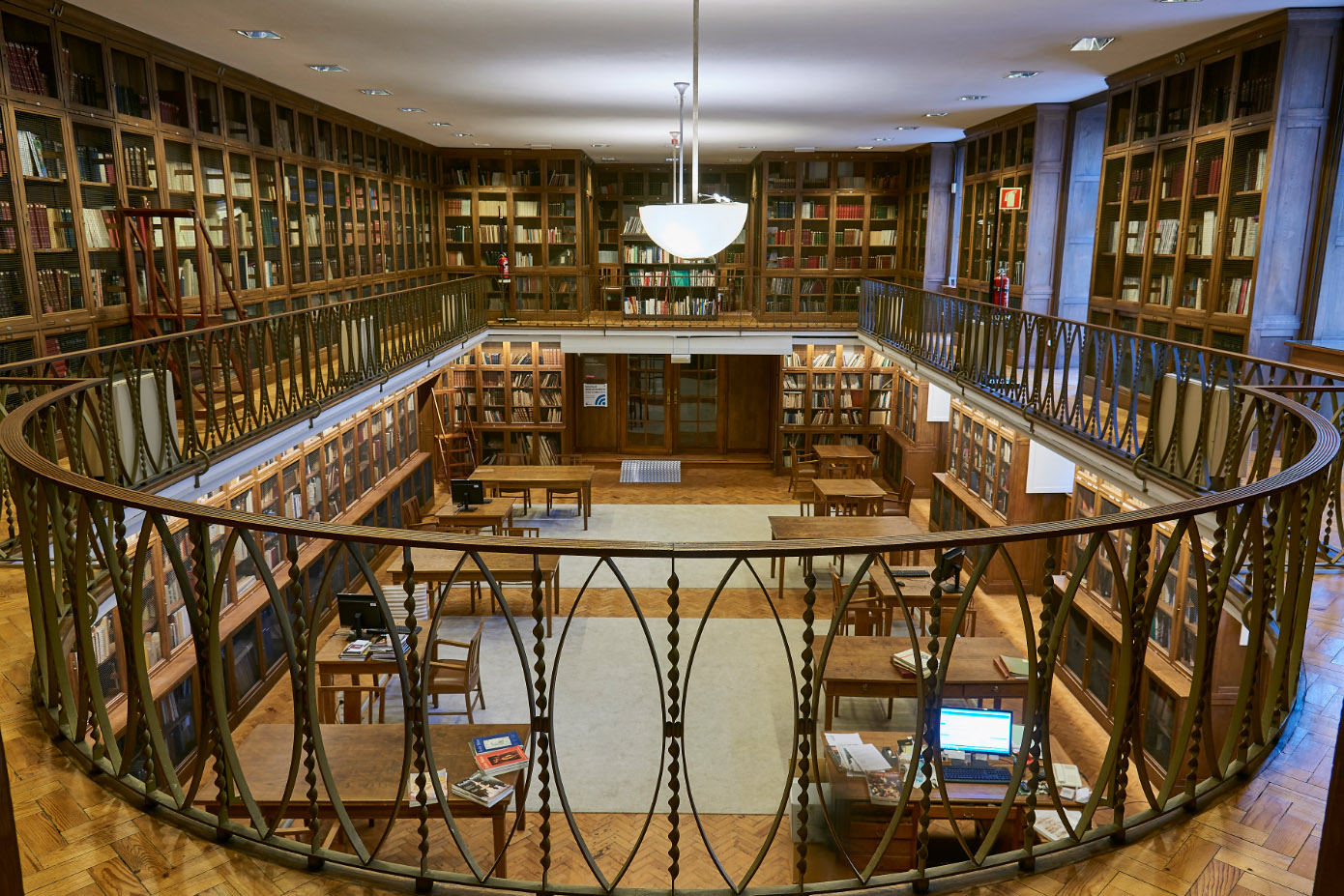 The Library of the MNAA it will be closed, between August 26th and September 4th, for reasons that respect the need to reorganize the existing documentation.We apologize for the inconvenience caused. We reopened on September 8th.
Opened in 1945, the MNAA library has a collection of documents specialising in the History of Art, most notably in the areas of painting, drawing, engraving, decorative arts, architecture, museology and museography, art theory and art criticism, conservation and restoration.
In these fields, it contains a whole host of reference works: monographs, serial publications, catalogues of exhibitions, museum collections, private collections and auctions, and academic theses. It also includes antique printed books, such as missals, antiphonaries, hagiologies, plainsong books, chronicles, treatises, or manuscripts (ledgers recording the income and expenditure of convents and monasteries and the statutes of religious brotherhoods and congregations).
The collection of documents currently amounts to roughly 30,000 titles. It started off with various donations and bequests, in particular those made by the Group of Friends of the Museu Nacional de Arte Antiga and the legacy bequeathed by José de Figueiredo, and then later other private collections were incorporated, including the Francisco de Sousa Viterbo and Ernesto Soares collections and the estate of Barros e Sá. The library is open to the public.
Available services

. Free access reading
The library's collection of documents, including those from the MNAA's Historical Archive, can be consulted through free access reading. The respective bibliographical catalogue is available in computer form, conatining more than 27,000 entries, and it can also be consulted online
http://bibliotecas.patrimoniocultural.pt
.
. Black-and-white and colour photocopying and scanning services, as well as a system for replying to requests for bibliographical information, and printed thematic bibliographies which can be directly accessed either at the library itself, or by telephone, e-mail, fax or ordinary mail.
. WiFi (free access)
Archive
The following documentation from the MNAA's archive has been inventoried and scanned. It is available on the
website
of the National Archive of Torre do Tombo:
. Academia Nacional de Belas Artes (National Academy of Fine Arts) (1864-1939)
+info
. Decorative Art Exhibition (1881-1891)
+info
. José de Figueiredo (1869-1937)
+info
This work is the result of the project entitled Sources for the History of Art Museums in Portugal, PTDC/EAT-MUS/101463/2008, an initiative of the Institute of Art History funded by the Portuguese Foundation for Science and Technology, the protocol signed in 2009 between the Faculty of Social and Human Sciences of the Universidade Nova of Lisbon and the Institute of Museums and Conservation (Instituto dos Museus e da Conservação, now, DGPC), as well as a protocol for collaboration signed between the Institute of Museums and Conservation and the Directorate-General for Archives (Direção-Geral de Arquivos) in 2011.