FUNDRAISING CAMPAIGN FINISHED
This work of art is now part of the Museum collection
THANK YOU SO MUCH
_________________________________________________________________________________________________
WE ARE ALL PATRONS
Baltazar Gomes Figueira (1604-1674)
Still life with birds, fish and plate with flowers and fruits
Baltazar Gomes Figueira, born in Óbidos, known for being the father and master of the most interesting female artist in the history of Portuguese old painting - Josefa de Ayala, called Josefa de Obidos – was himself an important painter of the 17th century Baroque. Having carried out some of his apprenticeship in Seville, with Francisco Herrera, el Viejo, Baltazar brought from that city, then the most thriving center of Spanish painting, the experience of painting landscapes and still lifes, genres of which he was, in fact, the introducer in Portugal and, together with his daughter, their best promoter.
Since the Museu Nacional de Arte Antiga (MNAA) does not have in its painting collection a work by this fundamental name of Portuguese art, given the opportunity to acquire this important painting, the Group of Friends of the MNAA decided to launch a public fundraising campaign to enable its acquisition.
The MNAA wishes to thank you for your support.
- WE ARE ALL PATRONS -
With your contribution, however small, you can help us to raise the €60,000 needed to buy this painting.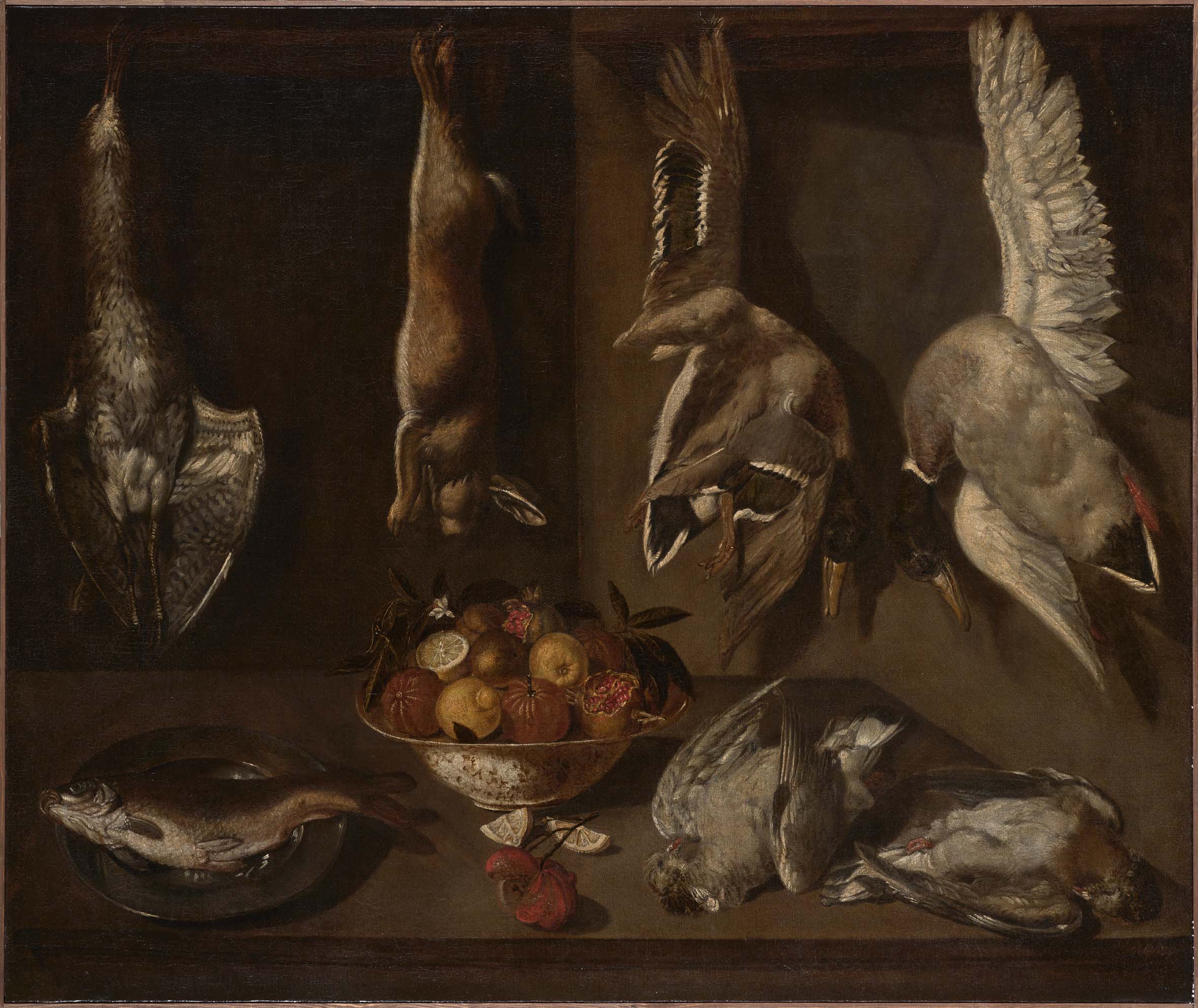 Baltazar Gomes Figueira (1604-1674)
Still life with birds, fish and plate with flowers and fruits
C. 1650
Oil on canvas
106,5 × 127,5 cm
Provenance: purchased, Public Subscription, 2022
MNAA, inv. 2219 Pint
©Joaquín Cortés
ALL PAYMENT OPTIONS
CASH
Museu Nacional de Arte Antiga (GAMNAA box)
BANK TRANSFER
Grupo dos Amigos do Museu Nacional de Arte Antiga
IBAN: PT50.0010.0000.5741.2270.0015.5
SWIFT/BIC: BBPIPTPL
For tax purposes, please, contact:
geral@mnaa.dgpc.pt
(name, address, VAT number and proof of donation)
Note: all donors will be considered anonymous, except those expressing an intention to be identified