BEAUTY, SEDUCTION AND SHARING

Art Collection
Maria and João Cortez de Lobão
Martyrdom of St. John Damascene
by Luigi Miradori, also known as
Il Genovesino
Continuing the project to present European paintings from the Maria e João Cortez de Lobão collection, one of the best works by Luigi Miradori, known as
Il Genovesino
(Genoa c. 1605-Cremona 1656), the most important painter active in Cremona during the 17th century. Miradori was trained in Genoa, influenced by the neo-Caravagesque painters who dominated Genoese art at the time, such as Vouet, Gentilleschi or Strozzi. His painting took on another dimension when he settled in Cremona and benefited from the protection of the city's Spanish governor, D. Álvaro de Quiñones, whose painting collection enabled him to come into contact with the great Spanish masters of the Siglo de Oro. João Damasceno, from around 1648, one of his best works, is a painting of enormous theatricality, in a wide and complex composition in which the painter himself portrayed himself.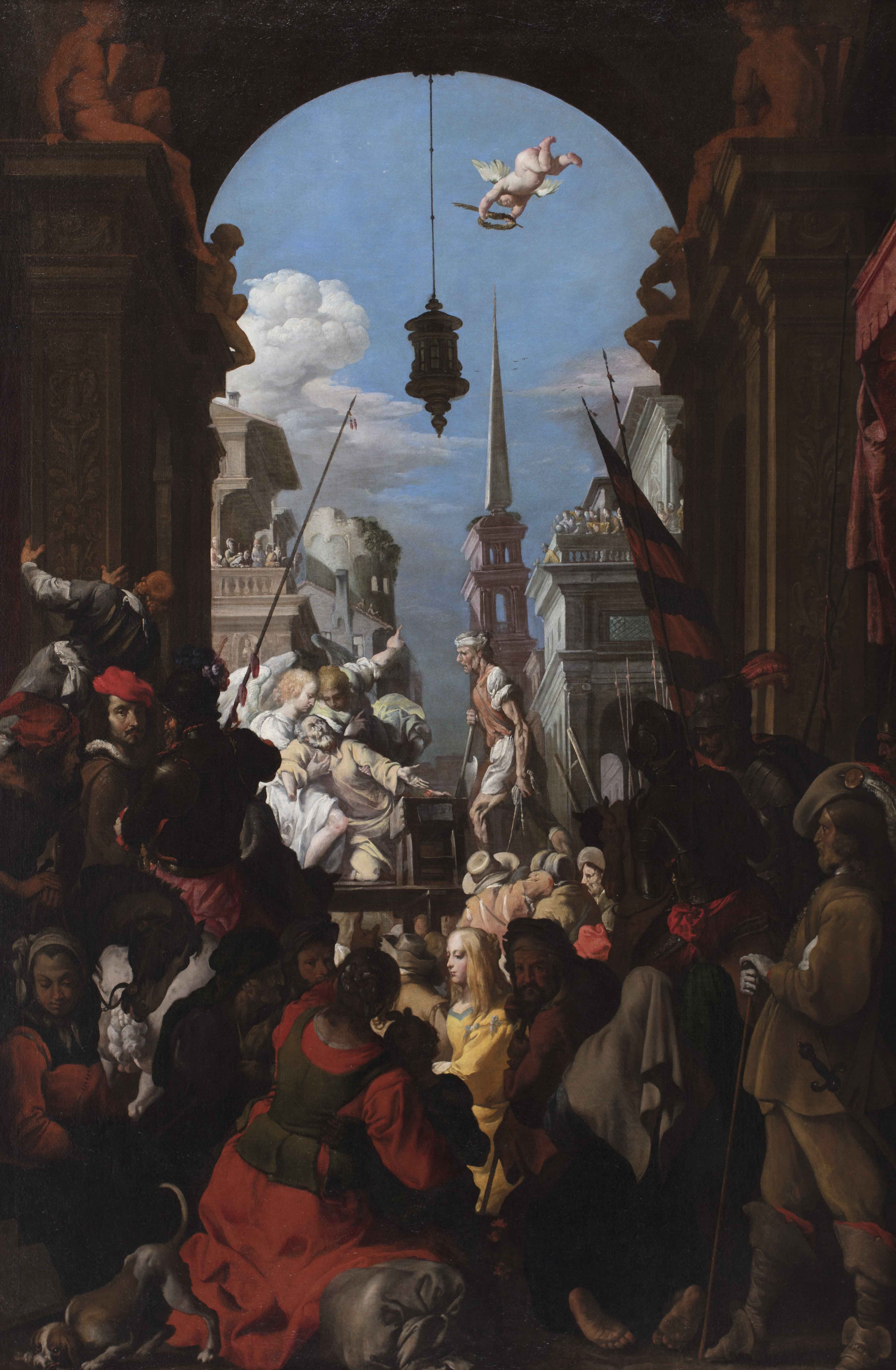 Luigi Miradori, also known as
Il Genovesino
(Genoa c. 1605 – † Cremona 1656),
Martyrdom of St. John Damascene
, c. 1645-1650, Oil on canvas, 209 × 140 cm, Fundação Gaudium Magnum ©Jorge Simão


EXHIBITION BOOKLET

About the Gaudium Magnum Foundation
The Gaudium Magnum Foundation – Maria and João Cortez de Lobão Art Collection - was created in 2018. Its mission is the enhancement of Portugal - its culture and its people - and the Portuguese language. The Gaudium Magnum Foundation aims to be an institution open to the world, promotes the Common Good, and contributes to a fairer society in the light of Christian values and the mission of Portugal in the world. To pursue these goals, it bases its action on four fundamental areas: Culture, Education, Charity, and Research. Regarding the Cultural Area, the Foundation's art collection gathers a valuable set of works of art, mainly by Old Masters, with a significant component of Portuguese artists.