In 1987, as part of the legacy left by Maria Luisa Moutinho, the Museu Nacional de Arte Antiga received a Portrait of a Lady, attributed to the French neoclassical painter Pierre-Narcisse, Baron Guérin (1774-1883), originating from the collection of her father, the journalist Augusto Pina (1872-1938), and her uncle, the art critic Mariano Pina (1860-1899). Only in 2021 was the painting subjected to conservation work by the conservator-restorer Raúl Leite, from the José de Figueiredo Laboratory. This intervention revealed a signature that had been deliberately concealed, but which permitted the identification of the work as being by the French painter Louise Mauduit (1784-1862), leading to a reassessment of its theme as the representation of a "nymph".
Louise Marie-Jeanne Mauduit (after her marriage, Louise Hersent) was born in Paris, the daughter of the geometry teacher and architect Antoine-René Mauduit (1731-1815). In 1821, she married the painter Louis Hersent (1784-1862). At the house where they both lived, in Rue Cassette, in Paris, Louise created a painting school for women. Louise Mauduit's generation benefited from the opening of the Academy and the
Salons
to female artists after the Revolution, definitively marking the increased presence of women in French art, in terms of both quantity and quality.
EXHIBITION BOOKLET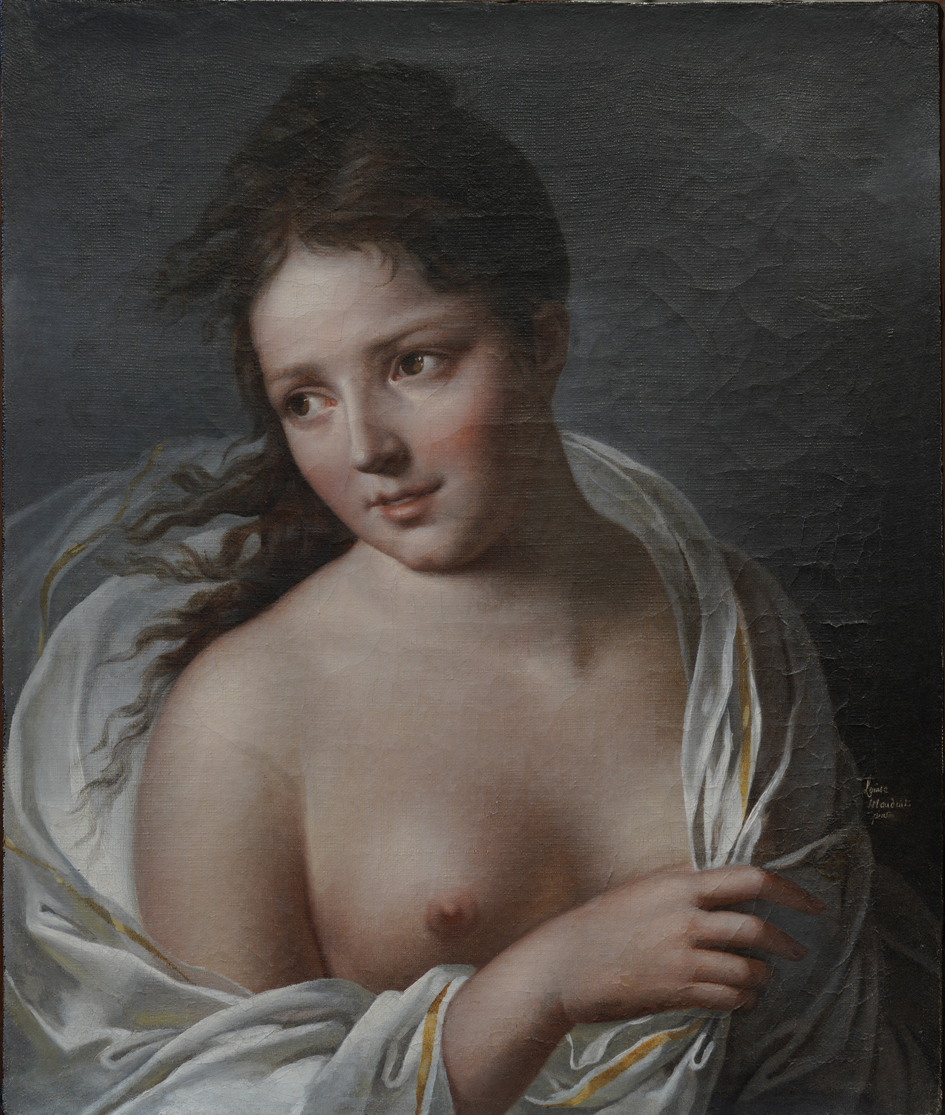 Louise Marie-Jeanne Hersent, born Mauduit (Paris, 1784-1862)
Nymph
Early 19th Century
Oil on canvas
54,5 x 45,5 cm
Provenance: Legacy Maria Luisa Moutinho, 1987
MNAA, inv. 2167 Pint
©MNAA/Susana Campos