BEAUTY, SEDUCTION AND SHARING

Art Collection Maria and João Cortez de Lobão
St. John the Baptist in the Wilderness
by Giovanni Baglione
Giovanni Baglione (1566-1643) was one of the fundamental Roman painters of Roman painting in the early 17th century when the pontifical city, under Pope Borghese Paul V, confirmed itself as the artistic center of the whole of Europe. Despite the bad reputation created for him in a famous process that opposed him to Caravaggio and the Caravagescians, in 1603, Baglione accumulated great orders, fame and honors such as those of Prince of the Academy of S. Lucas and Knight of Christ, and he was important not only for his painting but for the writings on art he published in 1639 and 1642. He worked on the decorations of the Vatican Library, the Lateran Palace, the Charterhouse of Naples and for the great churches of Rome, in an intense production of multiple influences.
This Saint John the Baptist in the desert, signed and dated 1610, takes up one of Baglione's most cherished themes, who treated it repeatedly, almost always in a young model, exploring the human figure with a sculptural character of great monumentality.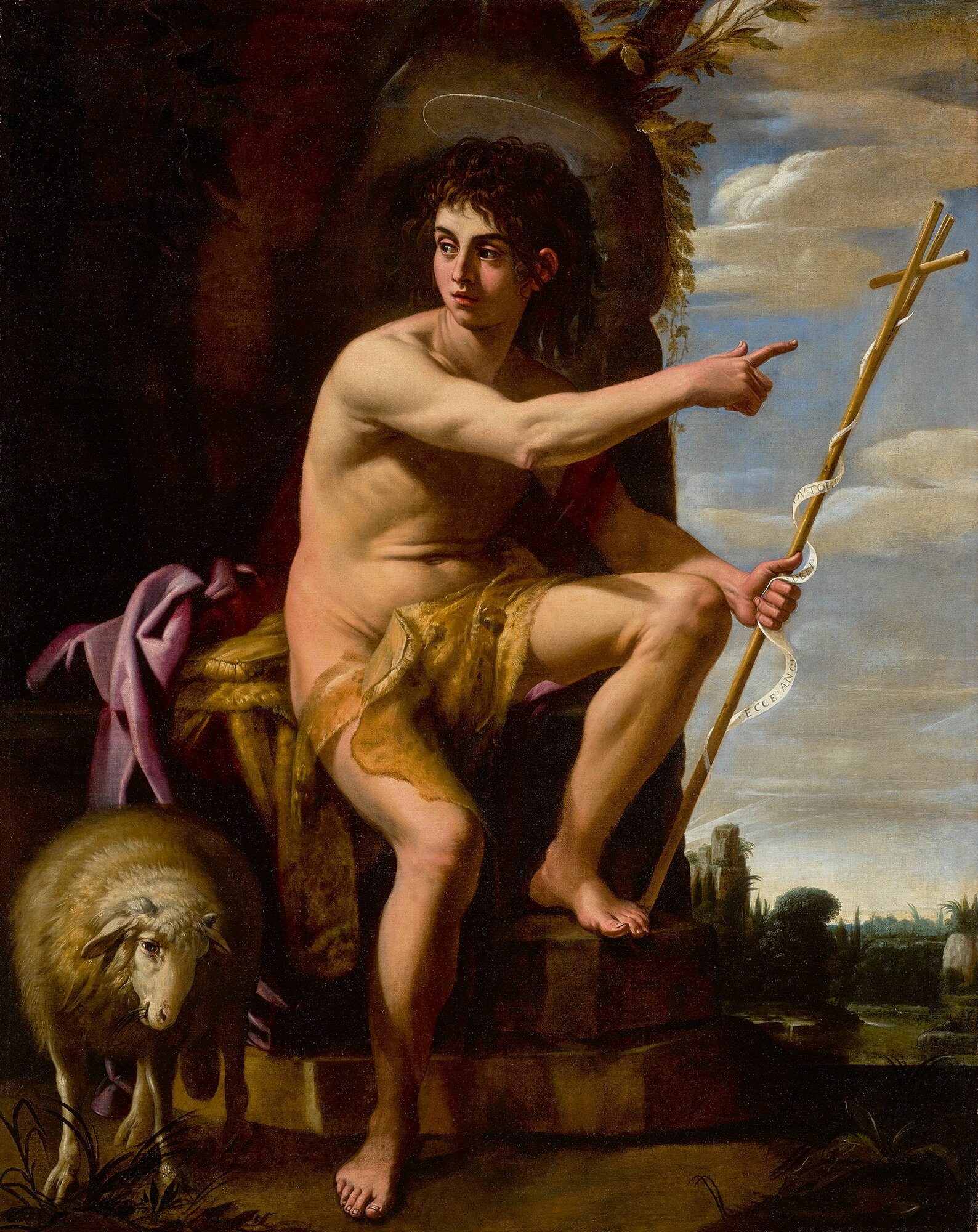 Giovanni Baglione (1566-1643)
, St. John the Baptist in the Wilderness,
1610, Oil on canvas, 194 × 151 cm, Gaudium Magnum Foundation ©Jorge Simão



EXHIBITION BOOKLET


About the Gaudium Magnum Foundation
The Gaudium Magnum Foundation – Maria and João Cortez de Lobão Art Collection - was created in 2018. Its mission is the enhancement of Portugal - its culture and its people - and the Portuguese language. The Gaudium Magnum Foundation aims to be an institution open to the world, promotes the Common Good, and contributes to a fairer society in the light of Christian values and the mission of Portugal in the world. To pursue these goals, it bases its action on four fundamental areas: Culture, Education, Charity, and Research. Regarding the Cultural Area, the Foundation's art collection gathers a valuable set of works of art, mainly by Old Masters, with a significant component of Portuguese artists.
Website:
https://www.gaudiummagnum.org/